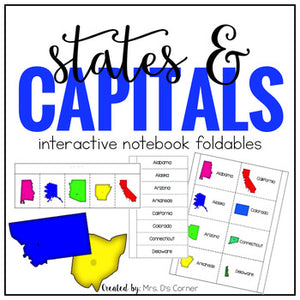 A set of 3 different types of INB foldables that you can easily integrate into your already prepared US States and Capitals lesson.
• 3 versions of Interactive Notebooks (as shown picture on the cover)
• 3 editable blank formats in PowerPoint
Please do not purchase this resource if you own the unit.
Round out your US States and Capitals lessons with these resources:
Thanks for Looking and Happy Teaching!